Eye On Aion: 2.1 Patch Pt. 2 Live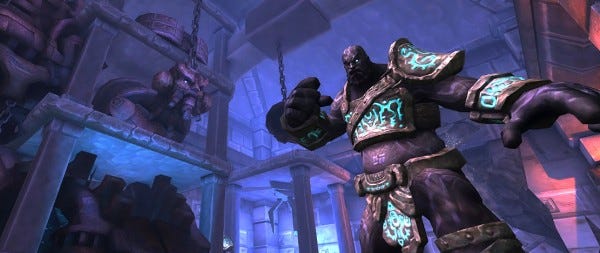 Patch naming might be a lawless and uncharted field, but this is still the dumbest thing I've heard all morning. Back in November, Korean MMORPG Aion received its 2.1 patch. Today, it's received... its 2.1 patch, part 2. Does that mean we're playing v2.1(pt.2)? Foolish devs!
(Edit: Aha! RPS commenter and all-around clever human Kitz informs me that this is because us foreign types received the original 2.1 Korean patch in instalments, for some reason. Thanks, Kitz. Thitz.)
What is interesting about both iterations of the 2.1 patch is that they make this famously grindy game less grindy, so if you just wanted to play a fun game where you character flies around on a pair of modular wings, now might be your chance. Back in November the developers "significantly" increased drop rates, and with 2.1 pt. 2 they've lowered the quantity of materials required for crafting and increased the rewards you get for finishing campaign quests. Each patch adds lots of new crafting recipes, too. I've re-posted the trailer for the expansion, Assault on Balaurea, below. It has many wings in.