Fallout Shelter Now Available On PC
Going down down down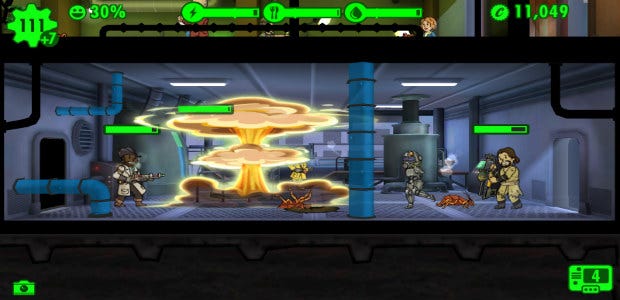 If you somehow missed Fallout Shelter [official site] on pocket telephones, you may be pleased to hear that the vault management game has just been released on PC. The game also got a hefty update today, which brings in a bunch of new features to breathe new life into your wasteland adventures.
Fallout Shelter is still free on PC, although you'll have to take a few steps to actually get the game up and running. First off, you'll need to download the Bethesda.net Launcher and set up an account if you don't have one already. Once that's all squared away, you just have to download the app and then you'll have free rein over your very own post-apocalyptic bunker.
The Fallout Shelter PC version launches alongside the big 1.6 update, bringing a brand new combat system. It looks like you'll be able to target specific enemies, rather than sending your vault dwellers into a room to blindly shoot at invaders and hope for the best.
You'll also be able to pursue quests and explore new areas including Super Duper Mart and Red Rocket. If that's not enough for you, Fallout Shelter is getting new enemies and special characters, too.