FAMED VICTORIES OF THE SKY!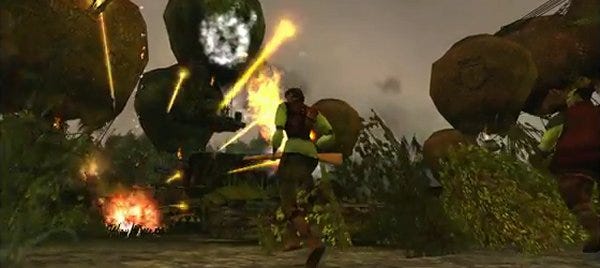 Air Buccaneers is getting an HD remake! You can even watch a trailer, below. Air Buccaneers - a multiplayer combat game between teams of balloon-piloting, cutlass-wielding canoneers - was 2004's greatest mod, and arguably one of the finest mods of all time. And it is being remade. RPS veterans we recall our revival of the mod on a couple of occasions, events which always ended in a "why isn't this being remade in UDK..." Now it is.
It's also due for release in 2012. And that's all I know for now, having just been alerted to this forum thread by Comrade sponge. I've contact Ludocraft for more information.