School's Out: Final Fantasy Type-0 HD Released
School's out forever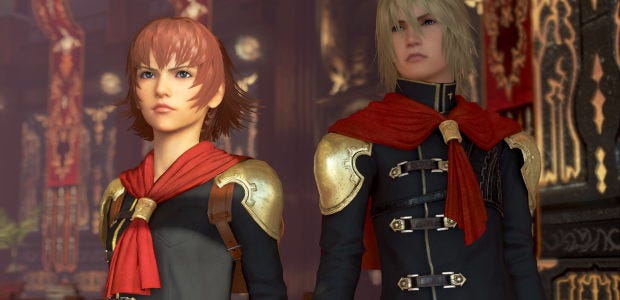 The Final Fantasy game I'm eager to see is about a rough, tough, and royal anime boyband saving their kingdom (come on, FFXV!), but the schoolchildren saving their land in Final Fantasy Type-0 HD [official site] look pretty stylin' too. You can now don the swish capes and shiny pauldrons of Class Zero at the magical military academy Vermillion Peristylium to defend your kingdom from the usual Final Fantasy business (it's part of FFXIII and XV's Fabula Nova Crystallis subseries, if you must know).
Square Enix launched the PC port of Type-0 HD last night for your roleplaying pleasure.
As you might expect from the PC port of an HDified console port of a handheld game from PlayStation Portable, Type-0 HD has a few problems - going by Steam User Reviews. Folks often get a little over-excited about port quality, but bad keyboard controls and limited resolution options might be a problem for you. Still, I imagine that you, as a reasonable person who doesn't enter a screaming fury when a game plays better on a controller, may well have one at hand. Some folks have more complaints, so do check 'em out before you buy.
The PC port does bring a new things, mind. Square Enix say, "New to this version are upgraded graphics resolutions, an improved in-game battle camera, scalable motion blur settings, character speed boost, a dynamic screen shot mode, and more!" Also the usual Steam collectible gubbins.
Final Fantasy Type-0 HD is out on Windows from Steam for £19.99.