Finally, A Videogame About A Guy Who Looks Like Me
Thank goodness.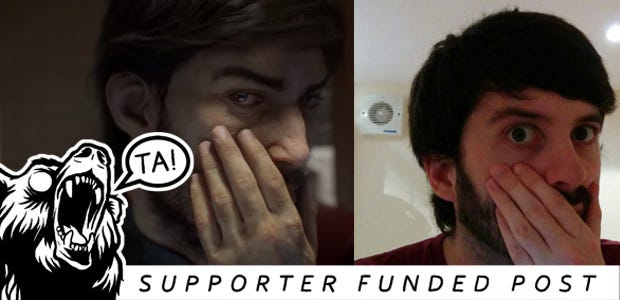 Too long have I been playing games about people who almost look like me. No longer, now that Prey has been announced.
Here is the image without the supporter badge.
Here is a GIF of it that Pip made.
The automated Gfycat URL for that is Scary Disfigured Americanblackvulture, which seems mean.
Call me Preyham Smith*.
*Pip also thought of this pun.
Of course when I play the game I will play as the available (but as yet unseen) lady character.