Firefall Is Shooty, Boasts Alien Pretties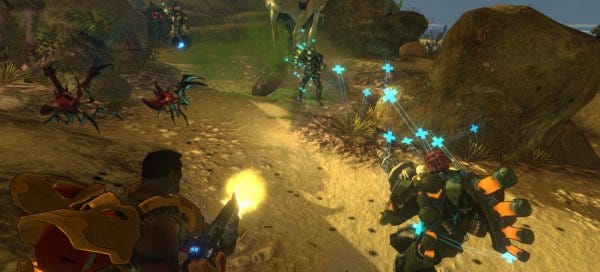 Red 5's Tony Park (who runs the Singapore studio) has been talking to Gamespot about the art style of Firefall, as well as showing off some gameplay footage and touching on the PvP and PvE aspects of the game (below, with some new game footage, and some old). The shooter-MMO, which has talent from both Tribes and World Of Warcraft directing it, is currently undergoing closed beta-testing, and is scheduled for a December launch. I am quite keen to take a closer look.
Amazingly incongruous music, too.