Flight Club: Natural Selection 2's Jetpacks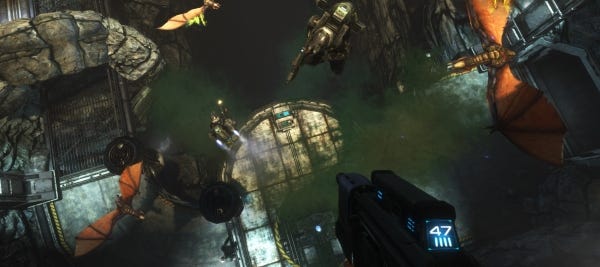 Some days you click on a trailer and realise the developers have mapped out your life for the two months following their game's release. Assuming Team Fortress 3 isn't squeezed out in Summer of this year, I'll be jetpacking around on Natural Selection 2, Unknown Worlds' Aliens-inspired FPS/RTS multiplayer game. Here's why.

Humans vs Aliens. I knew that, but the game hadn't really pinged my radar. It wasn't in my goddamn room. I hadn't kept it handy for close encounters. It looked like just another bughunt. My mum always said there were no monsters, she clearly hadn't seen Natural Selection 2's giant, armoured rhino thing the Onos (Not pronounced "oh-noes"). Nor spotted the hilarity of jetpack marines fighting against winged beasties: I've always loved the chop-o-view of the aliens, but flying chomp-o-view is beautifully surreal.
It's still being developed, but if you pre-order for $35 you get beta access via Steam right now.