Prey Tell: Community Now In Charge Of Natural Selection 2
A natural evolution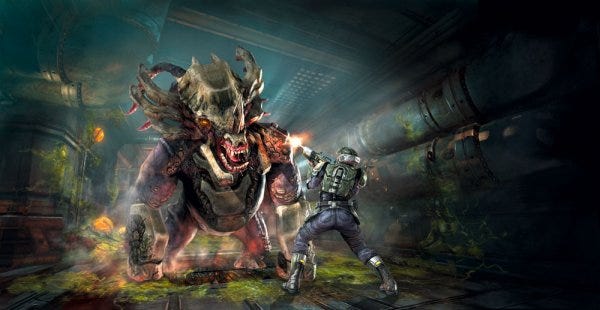 Well here's a thing. Unknown Worlds is (mostly) moving on from excellent humans vs aliens multiplayer FPS Natural Selection 2. It's a relatively small team, and Subnautica isn't going to build itself. NS2, however, will. Sort of. A community dev team has been given UW's official blessing, so expect to be gorging yourself on their creations soon. Details below.
The new community dev team outlined how and why things are changing in an announcement post:
"Unknown Worlds Entertainment is a small team, currently their time and resources are going into exciting new projects. However, because they love NS2 so much, they have entrusted their very valuable IP in the hands of the NS2 community, who will nurture and cherish it in order to continue to evolve NS2, as it always has. This win-win scenario will allow Unknown Worlds to focus on their next project and we get to potentially continue to create new patches for NS2."

"Now with Unknown World's blessing, we as a community can forge patch 266. We can hopefully start to incorporate the best the community has to offer, such as bug fixes and popular features...with many more ideas for the future!"
The team is made up of 14 community members led by "WasabiOne" and "Obraxis." They plan to make development a lot more transparent as time progresses, and the community From Whenst They Came will of course be a big part of the process. Details on patch 266 will begin to emerge in the coming days.
I'd be at least little bit worried if any other game did this, but Natural Selection 2 has always been, in large part, sculpted by its community. Unknown Worlds has shown that it knows how to work with its primordial alien ooze of modders and community devs before, so I imagine it's picked the cream of the crop for this effort. Here's hoping fans' faith has not been misplaced.