Forge Appears December 4th, Bring A Friend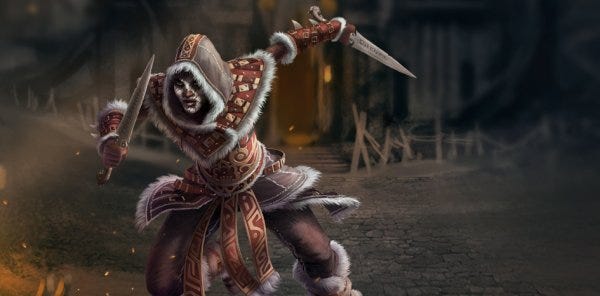 Dark Vale Games' Forge is an interesting proposition (for some people): "Pure PvP". It's basically an MMO in its systems, but one designed purely around the PvP arena combat stuff that so often constitutes the end-game of these things. It's also flat in structure, so beginners are (apparently) on a level playing field with veterans from their first game - at least in terms of the power they wield on the field.
Anyway, the game is our December 4th, and Dark Vale have opted for a buy-one-get-one-free launch model, where your $20 secures you two copies of the game. I've posted a gameplay video below for you to peer into with your fiery gaze.