Fortnite Junk Junction map location - where to find the treasure
Fortnite's eighth season has had its final set of challenges released, and one of them is another challenge where you must find a treasure map in the world. It will then fill in the blank canvas to show a landmark that you must locate in order to complete the challenge. This one is a little tough to find if you don't know what you're looking for, so read on for the full location of each.
With the game being the global sensation that it is, there's a lot to learn about not only getting that all-important "Victory Royale", but also the changes to the map as the seasons progress, and the challenges you can seek to complete. Head over to our Fortnite guide hub for every single thing you need to get started. Alternatively, you can head back to our Fortnite week 6 challenges guide for an overview of all the weekly challenges for this Season in Fortnite.
Fortnite dance locations - three Ice Sculptures guide
Please note that this page is for a challenge that is no longer active in Fortnite. For a full list of currently active challenges, please go to our Fortnite week 6 challenges page.
This guide shows you the locations of the Junk Junction treasure map in Fortnite, as well as the treasure it will be leading you towards.
Junk Junction map locations
Above is the map showing the locations of where all the dancing locations are. Each one needs to be completed in sequence, so I've numbered the order in which you visit them. We'll be going into more detail on the locations of each below, but you only need to dance there to tick it off the list.
Junk Junction treasure map location
Head to Junk Junction and head towards the north of the complex. Nestled in-between some scrapped cars, you'll see a map that's obstructed by a pallet. Destroy the pallet and interact with the map to find the clue you need to locate the treasure - which is a Battle Star.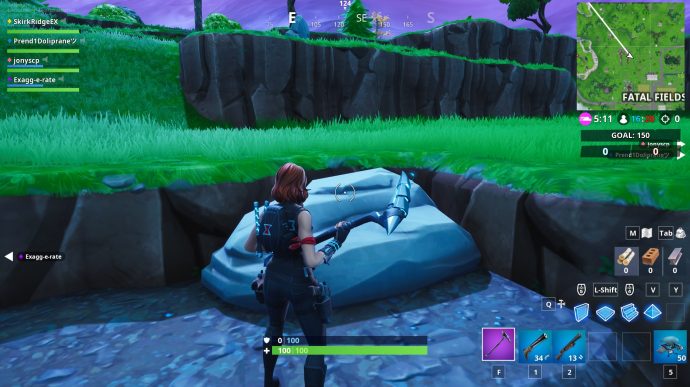 Junk Junction map treasure Battle Star location
Just to the north-west of Fatal Fields, there is a formation with a knife and a fork. Head for the edge of the blade of the knife to find a rock. You'll see a Battle Star spawn in front of you, so collect it to complete this challenge.
This concludes our Junk Junction treasure map guide for Season 8 of Fortnite. There are plenty more challenges to complete. Find out where to find the treasure map in Paradise Palms and the location of its treasure in our Fortnite Paradise Palms treasure map guide, or go and dance in front of some key locations in our Fortnite Ice Sculpture, Dinosaurs, and Hot Springs dance locations guide.