Fortnite Paradise Palms treasure map - where to find the map, where to find the treasure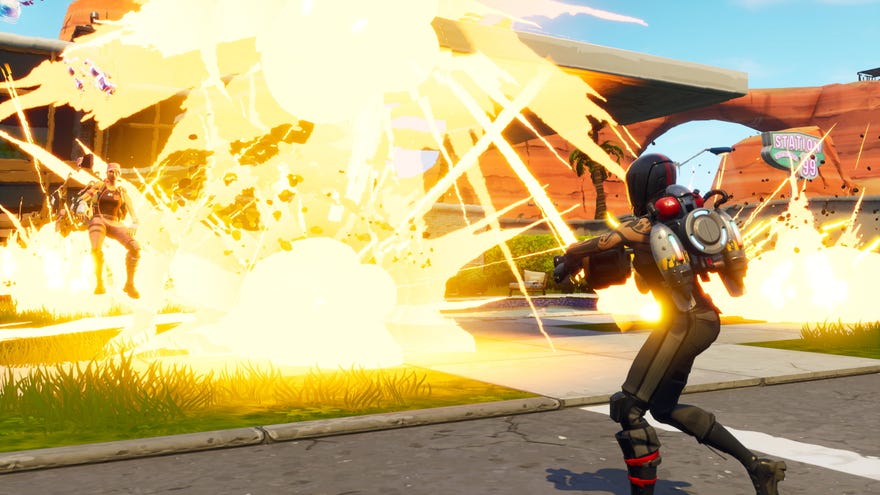 A map within a map? Fortnite's eighth season is all about treasure and week 8 has another map for you to find. This one is in Paradise Palms, but it's a little hidden away. We'll show you where to find the map and the plunder that it leads to. The location of which is somewhat cryptic, but our map has the exact location circled.
With the game being the global sensation that it is, there's a lot to learn about not only getting that all-important "Victory Royale", but also the changes to the map as the seasons progress, and the challenges you can seek to complete. Head over to our Fortnite guide hub for every single thing you need to get started. Alternatively, you can head back to our Fortnite week 6 challenges guide for an overview of all the weekly challenges for this Season in Fortnite.
Fortnite Paradise Palms treasure map guide
Please note that this page is for a challenge that is no longer active in Fortnite. For a full list of currently active challenges, please go to our Fortnite week 6 challenges page.
This guide shows you the location of the treasure map that has appeared in Paradise Palms, as well as the location of where the treasure (Battle Star) is.
Paradise Palms treasure map and treasure locations
Above is the map showing the location of where that knife is pointing to. You can just descend right on top of the location and nab that all-important Battle Star, but it's also good to take in the surroundings for a short time - that is unless someone is shooting at you in which case eliminate them before basking in the majesty of the sculptures.
Where to find the map in Paradise Palms
On the western side of Paradise Palms, you'll see two buildings with black roofs. Between them is an alleyway that has a chain-linked fence. Against the main grey coloured wall, there is a stand with old paper on it. Interact with it to see the image. If you want to do this on your own, I highly recommend taking a screenshot of what you see and cross-referencing it with the official map.
Where to find the treasure
Of course you could just go to the runway in Frosty Flights. Where the runway ends closest to the cliff, you'll find the treasure that you're seeking. It's just another battle star, but that does net you an immediate rank up, so revel in your finding before fleeing the storm.
This concludes our Paradise Palms treasure map location guide, but there's plenty more challenges to complete in Season 8. You can find out where to find the location for the area highlighted in the magnifying glass in our Fortnite Treasure Map loading screen Battle Star location guide, or the big telephones in our Fortnite Durrr Burger & Pizza Pit Big Telephones guide.