Free Horror Game Erie Is Certainly Eerie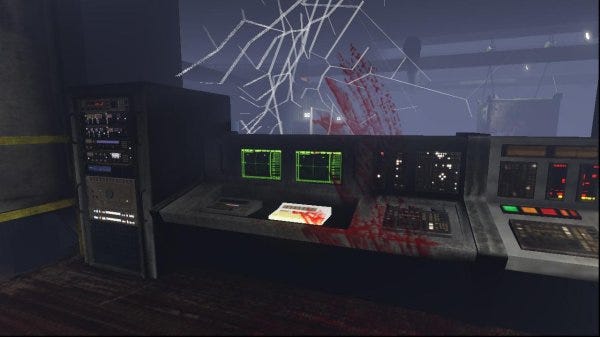 The vigilant eyes of PCG noticed this one free over at Desura. It's a student project from the University Of Utah's EAE Master Games Studio Program, and it's been dropped on to Desura for no pennies. Its not exactly polished, and a lot more could have been squeezed out of its UDK shell, but the idea is solid. I've had a bit of a run around in it, and I can report this: erk. It's got some horrible sound effects, and is definitely a good exercise in spooky. (It also has a note from "Jim" at the start, and I don't know why I would have left myself a note in a free horror game. Spooks!) It's basically a maze/exploration sort of thing, with one novel ideal: you have a spray can you can mark your passage with. There's also something in the corridors with you...
I've also posted a trailer below, if you want to look at that. You might, you know. I'll put the kettle on in the meantime.