Freeware Garden: RocketJumpification
McGonigal's nightmare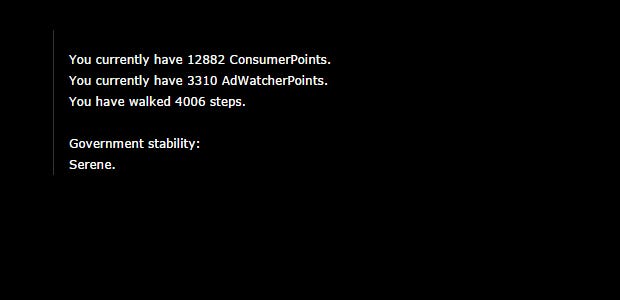 Subaltern Games, the radical game dev studio responsible for jolly world-destructing, money-making sim Neocolonialism, have apparently gone text mad and released the wordy, seriously bonkers and freeware RocketJumpIfication.
Looking for more free games? Check out our round up of the best free PC games that you can download and play right now.
Heavily inspired by Caroline Murphy's verbosely titled Gamification and the Existential Crisis: An assignation of meaning to otherwise meaningless dribble, RocketJumpIfication is thus, first and foremost a Twine powered choose-your-own-adventure critique of gamification. You know, of the particularly irritating application of game-like systems to non-gaming situations that has most probably been created to personally irritate me.
But as even playful critiques can only take a game this far, Subaltern Games have decided to go wild and let you actually destroy capitalism and bring down governments via gamification itself. Which, absurd as it may sound, when supported by some great writing does almost make sense.
The power of confusion and social media is apparently immense.