Fresh Meat: Oddworld Abe's Oddysee New N' Tasty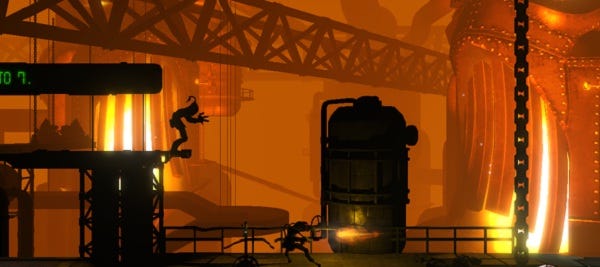 Abe's Oddysee HD will now be known as Oddworld: Abe's Oddysee New N' Tasty, because apparently the world isn't a silly enough place. At the Eurogamer Expo, Oddworld founder Lorne Lanning and Stewart Gilray of Just Add Water, the company handling development, spoke about the remake reboot reimagining reoddering at length, also showing the game for the first time. That presentation can be seen below, but they also spoke to Eurogamer about what has and hasn't been changed. Flip screens are out, camera movements are in and all FMVs have been replaced with in-engine cutscenes. Gilray says: "...we're not reinventing the wheel. We know the wheel. We're just putting better spokes on it."
The presentation starts at around the fifteen minute mark, although the trailer for Sightseers that takes up the first couple of minutes is entertaining stuff so don't skip that if you haven't seen it yet. There are some murders though, unkempty facial hair and a rude word, so watch out for them if you're at work or become violently aroused by bushy beards.
As for New N' Tasty, there may well be farting and the processing of sentient creatures into food. It's going to be a long wait, with release pencilled in for around this time next year.