Game Music Bundle 6 Offers 24 Albums For $10
Or 5 for £1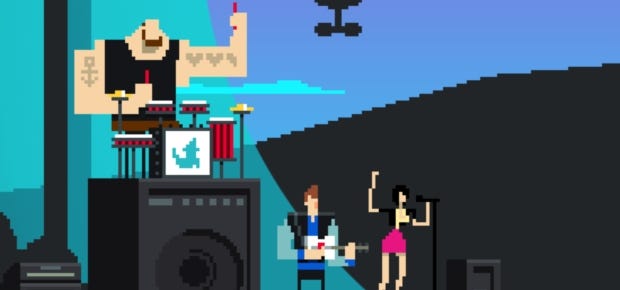 Every day there's a bundle of bundles, and so it takes something special to be impressive. Game Music Bundle 6 is something special. For $1.00 you get the sountracks to Dust: An Elysian Tail, Braid, Rogue Legacy, Eletronic Super Joy and Famaze.
For just $10, you also get the soundtracks to Kentucky Route Zero, Guacamelee, Risk of Rain, Thirty Flights of Loving, 7 Grand Steps, Artemis, The Stanley Parable, Zineth, Papa & Yo and more. It's a total of 24 albums for the price of two Stereophonics singles I bought in Our Price in 1997.

The bundle runs for the next 11 days, and is being organised by loudr.fm. I read their 'About' page and I couldn't work out what they do, but they're hosting a Game Music Festival which is maybe an event or maybe it's just this website with reviews on it. I don't know, but they like game music so that's nice.
You can listen to each of the albums at the Game Music Bundle site before you buy, and the tracks are available in mp3 and in many cases FLAC or other lossless formats.