Games For Windows Live Relaunches, Again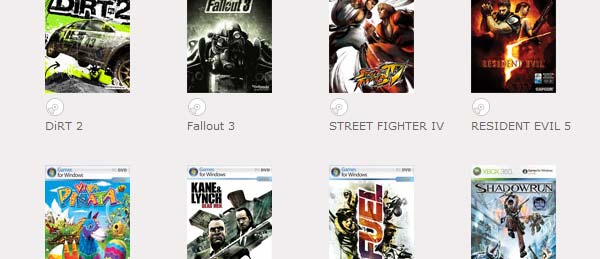 Nothing brightens up a PC gamer's day like news about Games For Windows Live. If Microsoft revealed they were going to harvest every person on Earth's left eyeball, we'd probably still not be as pissed off as we are about the continue existence of their unreliable, unnecessary bloatware - which a frightening number of ignorant publishers and developers are still insisting on tacking onto their games to save a few quid. Yet Microsoft persists in trying to fix the unfixable. The latest release of the GFWL client adds something the console boys have had for a while - a games on demand store. Like Steam, Direct 2 Drive, Gamersgate, Getgames, the EA store... They're absolutely right: there is room in the market for yet another games download client. We've all been begging for one, right?

The line-up of games isn't awful, though Dirt 2 is the only game from the last few months on there. More appealingly, there's a couple of games on it that aren't available to download on any other service as far as I can see. Specifically, Shadowrun and Viva Pinata! Shadowrun took a sound beating from the mediocre stick, but Pinata's a good time. Both are currently 50% off to celebrate the launch of this on-demand gumpf.
Too much venom? Too little? Just enough?