Ghost Recon Commander Commands No More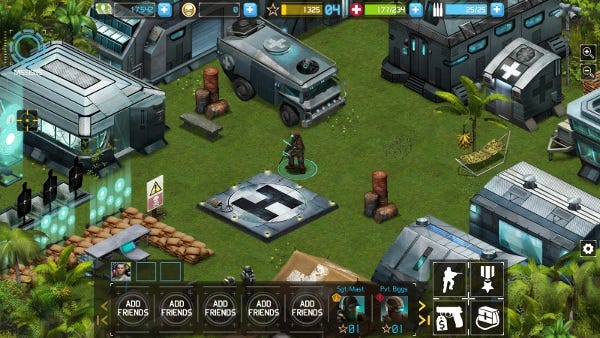 I would say that it's not been a great couple of weeks for the Brenda (nee Braithwaite) Romero / Tom Hall / John Romero gang. The Old School RPG Kickstarter was closed early once it appeared that its curiously vague pitch wasn't resonating with as many folk as hoped, and now the Romeros' Ubisoft-published Facebook game Ghost Recon Commander has had the plugged pulled after mere weeks. However, the Romeros got married yesterday (in Disneyland, no less), so hopefully it's actually been a great couple of weeks for them despite all this.

The now Mrs Romero has not rested on her newlywed laurels, however, and has been spending some of what should have been her honeymoon trying to find new jobs for those Lootdroppers laid off as a result of Ghost Recon Commander's sudden death.
She's already had a fair bit of a success finding new work for some of the team already via a torrent of Twitter activity, and if you're a studio in the market for new heads it's worth a scan of her feed. Lootdrop apparently have another two projects in the works, and a third not far behind.
Ghost Recon Commander, ambitious by Facebook standards but nonetheless faintly horrible, is combination of a sorta-strategy affair that you sees shooting cardboardy men in order to collect GhostBucks and Facebook-traditional Farmville-style building/compulsion loops. It's still running at the time of writing, so if you want to go and have a curious nose at it now's the time to do so.