Ghostbusters: Sanctum Of Slime MP Trailer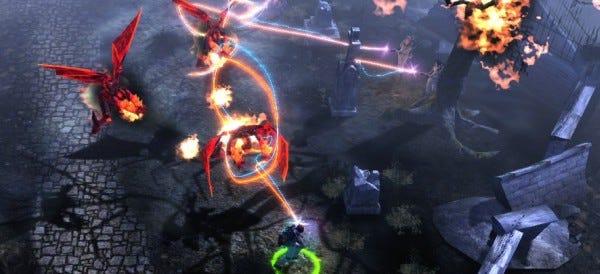 Atari's lightweight Ghostbusters game Sanctum of Slime arrives this month on March 23rd, which is eight days after Shogun 2, five days after both Assassin's Creed: Brotherhood and Homefront and two days before Crysis 2 and The Sims Medieval. So many games! So close together! And lest we forget, games, like breasts, are best when they are pressed close together. If you told me this time last year that I'd be enjoying this many games so close together, I don't know what I would have done. I'd probably have hit you.
Anyway, perpetual news machine Blues News notes that Sanctum of Slime has a new multiplayer trailer out, and I've trapped it in the Ecto-Containment Unit after the jump.

Hm. Take a look for yourself. I can't help but think that this footage makes the crush of games at the end of this month that little bit less intimidating, you know? The action looks so messy, out-of-control and distant. I reckon I'll let the other guys take a look at this one.