Giveaway: 280 games from GOG's Valentine's sale
Good old games for free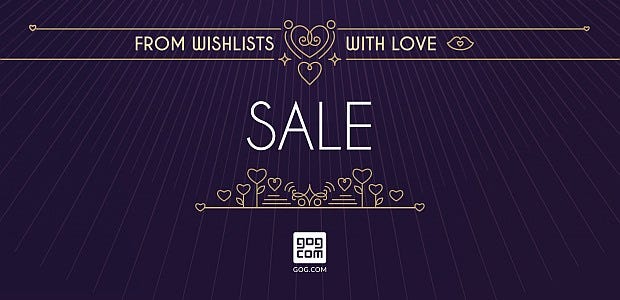 GOG's Valentine's Day sale is currently underway, offering discounts on the 70 games which are most often added to user wishlists. The sale is due to run for the next six days, and for the next week we're running a competition (hereby referred to as the "compo") where you can win one of the games currently on sale.
The games we've got to give away are: System Shock 2, System Shock Enhanced Edition, Hotline Miami, Fahrenheit: Indigo Prophecy, The Solus Project, Master of Orion, This War of Mine, Grim Dawn and Darkest Dungeon. We've 280 keys altogether, which means the compo will have 280 winners.
The widget below will let you enter into the compo in exchange for one of three actions: looking at our Facebook page for a moment, following us on Twitter, or following us on YouTube. We like it when you follow us places, basically. The winners will then be drawn randomly on Tuesday, February 21st and contacted via email with their code shortly thereafter. You can enter into the compo more than once, if you like.
RPS Compo: 280 games from GOG.com

How to redeem your code if you won
1. Go to gog.com and sign up for an account or sign in to an existing account.
2. Go to the redeem code page and paste in the code sent to you via email.