Glad Fandango: Double Fine Kickstarter Tops $2m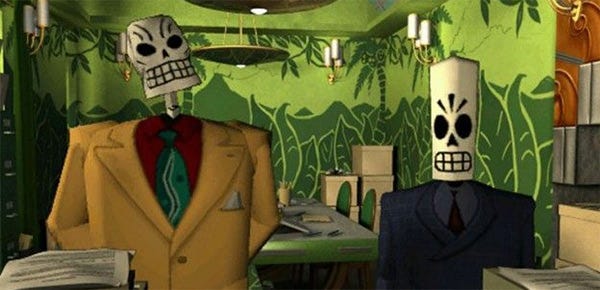 For all I know we'll be running a similar headline with a slightly larger number every week for the rest of the year, but Double Fine's crowd-funding experiment does appear to be slowing down now. Still: $2 million. $2,004,877 to be precise, from 59,854 nostalgic backers. That's a big fat budget for a 2D adventure game, and hopefully they'll spend it on making something stellar. Or at least something tiny and rubbish but that ships in a box made of solid gold.

The original goal for Double Fine's Kickstarter project, lest you forget, was 'just' $400,000. The Big Bastard Question that hatches from all this is whether the same sort of success can be had by other games/studios. We know Brian Fargo is trying it, Obsidian is considering it and, judging by the RPS inbox, a squabillion and twelve indie games are hoping Kickstarter will work for them, but clearly there's a world of difference between trusted studio and rank outsiders with a nice idea. Not to mention issues of funder fatigue.
We'll see though. It's an exciting thing to happen, no matter what comes next. In case you've not seen it already, here's Tim Schafer offering a sleepy woo-hoo and confirmation that the game will appear on PC, Mac, Linux, iOS, and Android, plus that there'll be voice acting and multi-language text:
Schafer might seem a little subdued there, but here's how he was seconds after filming stopped: