Glam Dunk: BasketBelle Is Out Now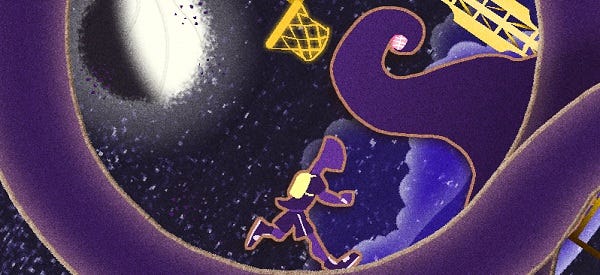 I am tiny and weak, which contributes to my being terrible at basketball, but I'm hoping to be quite good at BasketBelle. From the creator of tear-yanking But That Was [Yesterday], its trippy visuals and shimmering soundtrack are precisely my sort of thing. Taking place over seven chapters, each of which uses the basic concept of ball-to-basket in a different way, including monster battles in Paris and journeys through the clouds, it's available now and there's some new video below.
Available for a pay-what-you-want minimum of £3.33, DRM-free, with concept art, liner notes, a making of featurette and soundtrack. I'll play soon and bring thoughts.