Gnog's pretty puzzleheads opening up in November
Worth the wait!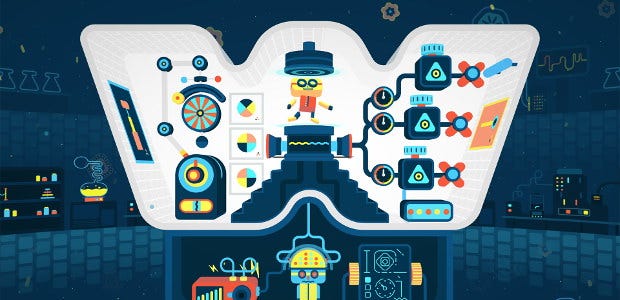 The pretty puzzleheads of Gnog will finally come to PC some time in November. Ko_op's Gnog traps us inside giant monstrous heads, where I suppose our objective is to escape but that seems a lot less fun than messing about. Like Windosill and games by Vectorpark, solving puzzles feels secondary to poking around, fiddling with things to discover delightful consequences. Here, peep this:
Gnog hit PlayStation 4 in May, and will come to Windows and Mac via Steam in November. If it feels like you've been waiting ages, that'll be because Ko_op essentially started over at one point. But hey, I've been happy to wait. It is worth waiting for.
It does have optional VR support and, while I've not had a go at the VR mode myself, Christian Donlan at our corporate siblings Eurogamer seemed to have a cracking time on PSVR. It is a treat for the ears and eyes in meatspace so I imagine it's at least as cool for jackers.
Disclosure: several members of Ko_op once attended a birthday party at a flat where I was staying. I slept oblivious through most of this, though did emerge towards the end to discover a very tired and jetlagged mob sitting at a table surrounded by deflating balloons with faces. I'm told I missed a really good magic trick.