GOG Claims Agent 47 And JC Denton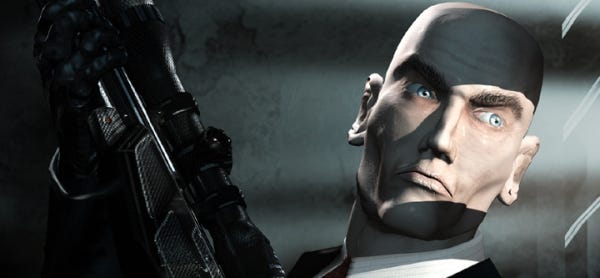 I understand that retail excitement and stealth aren't all that compatible, so I'll allow GOG.com the opportunity to loudly gloat over nabbing Square Enix's (nee: Eidos) stealthy pair of classics. Both Hitman: Codename 47 and Deus Ex are waiting for your money in exchange for discreet but deadly dalliances.

They're the stealthy vanguard that'll issue forth the command to other classics from the Square Enix (nee: Eidos) catalogue of games to come forth and be cheap and compatible. Anyone wanting to hop into JC Denton's patent leather brogues will have to pay $9.99, but because they need fewer polygons to render Agent 47's bonce Hitman will only cost $5.99. That's cheaper than Steam for both, FYI.
For fun, I've discovered the one of the original trailers for Hitman.
And behold the glory of a post-Millennial game press release. I love the use of quotation marks.
Hitman: Codename 47 is a revolutionary third-person action adventure that combines a strong mix of stealth, strategy and shooting.

Taking control of a 'Hitman', the player has to carry out 'hits' on a number of high-powered adversaries all set within intricately detailed 3D environments.
At first the 'Hitman' thinks he is carrying out orders for his usual underground agency, but in fact he is being used to clean up the traces of a genetic scientist's revolutionary experiments of which the 'Hitman' himself was a prototype. As the game progresses, the player will start to piece his past together and realise that he is the next target.

Features:

· Advanced graphics engine allows the construction of some of the most intricate environments ever seen in a computer game.
· Over 80 individually modelled characters.
· Never seen before levels of interaction and physical manipulation of characters and objects.
· Advanced enemy AI. Foes can see, hear, speak, interact with environments and co-ordinate actions with other characters.
· More than 20 realistically modelled and textured locations that are architecturally correct.
· 3D Sound.
· Interactive music.
Interactive music? I don't remember the level where I had to play the flute.