Grand Auto Theft: 3m DIRT 3 Keys Nicked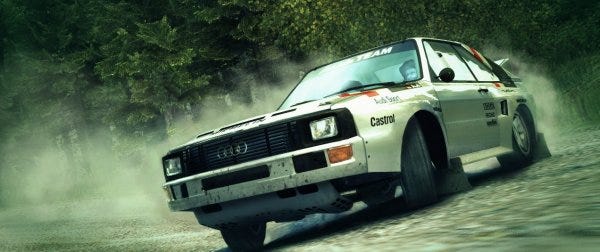 News that an eyebrow-raising 3 million Steam activation codes for natty racing title DIRT 3 had been leaked online broke earlier today, and now has an official oh-dear air to it as a result of confirmation from AMD that, yes, the codes were intended for vouchers that shipped with their Radeon graphics cards and yes, a database file containing them was purloined by bad eggs. I'm sure no-one at AMD or DIRT 3 publisher Codemasters is terribly calm right now, but at least it doesn't appear to be the case that either of their sites or servers were directly hacked.

AMD reckons that "These activation keys were hosted on a third party fulfillment agency website, www.AMD4u.com, and did not reside on AMD's website. Neither the AMD nor Codemasters servers were involved." All three groups, plus Steam, are apparently teaming up for some kind of Oh Jesus Christ We Need To Stop This operation, and in the meantime AMD warn that people with valid vouchers might be in for "a short delay."
Three million! Cripes. That's the kind of sales figure many games would kill for. And now out there for free. However, I am quite sure it's going to prove possible to deactivate the codes in question and, no doubt, ban the accounts of anyone who used them. Oh, second decade of the 21st century: you are a strange animal.