Halo Wars 2 Coming From The Creative Assembly
Totally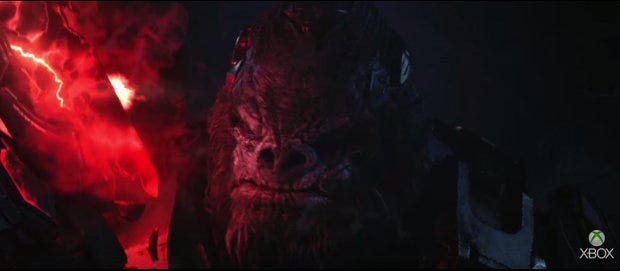 Here's an interesting one: Halo Wars 2, which is the sequel to original the Halo-centric RTS game that came to 360 systems in 2009, is coming to both Xbox One and Windows 10 next autumn.
The original Halo Wars was the final game from Age of Empires creators Ensemble Studios, but this sequel is being made by another lot of RTS veterans: Total War folks The Creative Assembly (with help from Halo caretakers 343 Industries). Microsoft today announced the game with a teaser trailer, which you can watch below.
Sadly details are scant but more info is likely to rear its head in the coming days as RPS goes deeper into the Gamescom trenches. Gleam what you can from the announcement
The video, which is just over a minute-long, gives you a nice CGI-heavy view of human soldiers evacuating a dimly lit combat zone before one is knocked out by a big ol' guy off screen. If you can tell me who the guy at the end of the teaser is you'll have good vibes coming your way, but until then I'm just going to assume his name is Ziggy, and he just wanted to grow up to become a dancer.