The Creative Assembly's Halo Wars 2 Due In Feb 2017
Bit of a delay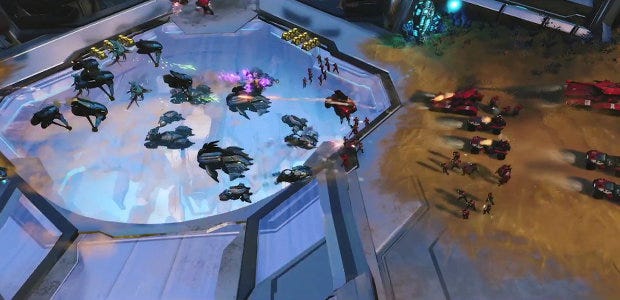 Total War developers The Creative Assembly have stuck their thumb into Microsoft's gamepie and pulled out a technoplum, by which I of course mean that they're making Halo Wars 2 [official site] for Windows 10. Halo Wars is a real-time strategy spin-off from the Xbox's flagship FPS, with the first one released on Xbox 360 in 2009. Well, now this sequel has a release date: February 21st, 2017. That's a bit later than autumn 2016 date mentioned before. Still, it'll cheer you up, I can show you moving pictures:
Halo Wars turns vehicles and troops from the FPS into RTS units, see. Ignore that 'beta' jazz in the trailer, mind. Right now, the beta is only on Xbone. Microsoft do say a PC beta will come sooner to release, though.
Halo Wars 2 will be another 'Xbox Play Anywhere' game, which means that buying the game digitally on either Windows 10 or Xbone gets you the game on both. Yes, surely this will tie into Microsoft's platform and store and whatnot.
Do check out the rest of our E3 2016 posts, previews, odds, ends, and gubbins.