Have You Played... Frets On Fire?
Keyboard warriors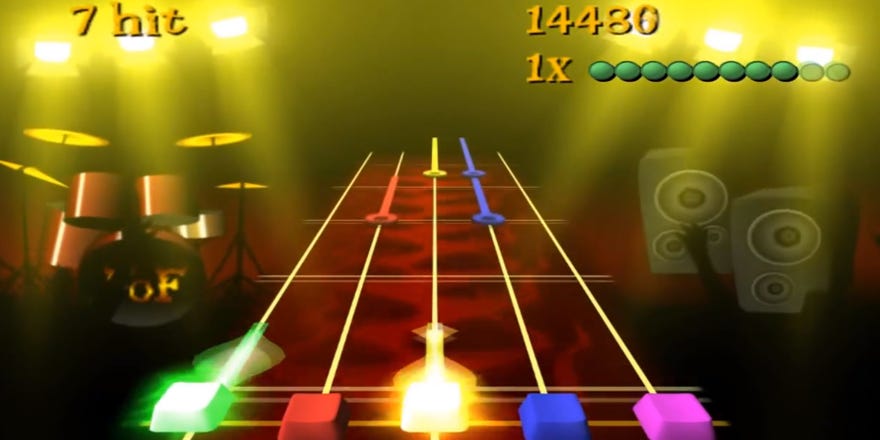 My computer couldn't run Guitar Hero, so I played Frets On Fire instead.
Who needs needlessly demanding graphics, £60 controllers or chart-topping songs? Frets On Fire asked all these questions, and answered them with a free game that let my childhood self pretend I was playing the same game as the cool kids at school. It's basically an atrocious-looking version of Guitar Hero where you use your keyboard as a guitar.
12-year-old Matt was very much into that. For a long time I couldn't work out how to import new songs, so I played the three pre-installed ones over and over until I'd barely miss a beat. Hearing them again now is doing something very strange to my brain.
Frets On Fire thrilled me as a kid, but yeesh does it look naff now. Maybe I wouldn't be hung up on its clumsiness if I actually played it again, but I'm ironically unable to run it on my modern PC.