Have You Played… Midtown Madness?
Physics engines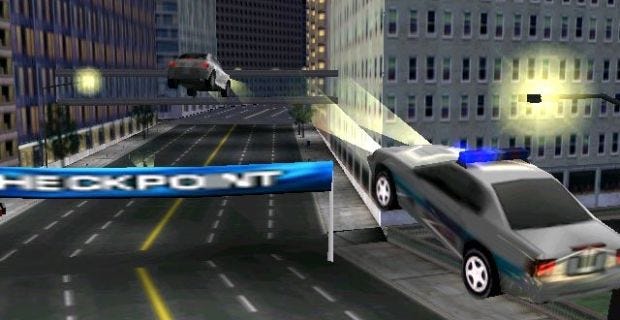 Have You Played? is an endless stream of game retrospectives. One a day, every day, perhaps for all time.
I installed Midtown Madness because I thought it looked like Crazy Taxi. But it wasn't anywhere near as good.
I still got my kicks out of it though, and wasn't totally disappointed when I finally ejected the free disc that came with the family's new computer. You got to drive a Volkswagon Beetle around a open world Chicago and bash into cars with uncharacteristic strength, all according to some bonkers and adjustable physics.
Years later Burnout would finally perfect the ridiculous premise of being a personless car in the big city, and thank god, because if Midtown Madness had gotten as far as a fourth sequel I'm not certain how much nostalgic fondness for it would remain.