Have You Played... Pool Nation?
A free set of baubles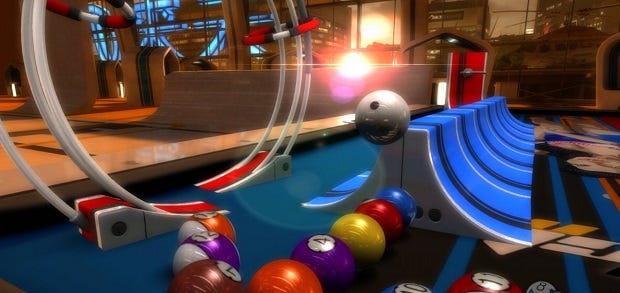 Have You Played? is an endless stream of game recommendations. One a day, every day of the year, perhaps for all time.
Pool Nation is my favourite felt-top ball-bothering game since I spent a summer with Jimmy White's Whirlwind Snooker back in my Amiga days. This weekend, it's free to play on Steam and can be purchased during that time for £1.04 thanks to an 85% discount. If you enjoy pool and your answer to the question in the headline is 'no', this is the perfect time to take a look.
Since my review, the game has received plenty of updates and the latest version adds UK 8 ball rules, a walkaround camera, lots of fixes and a Box of Tricks containing gadgets and obstacles for trickshot setup. There's also Steam Workshop integration (in beta, apparently) to share any trickshots you do construct and considering that the table looks like a cross between a pinball machine and a theme park on some of the shots I've seen, cooking up the perfect setup might take some time.
It's worth noting that there's a semi-sequel on the way from the developers, by the name of Pool Nation FX. Owners of the original will receive a "generous" discount though. Considering the price of the game is just over a quid this weekend, this might just be the best time to secure that discount.