Have You Played... Ultima Underworld II
Descendant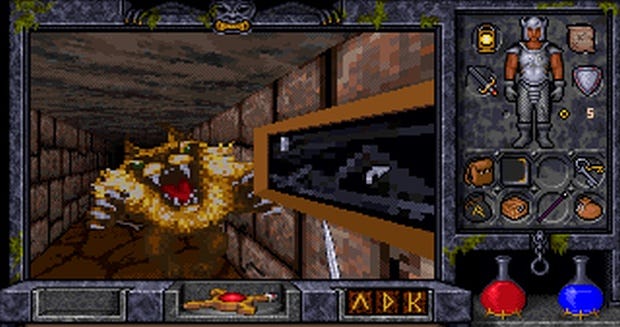 Have You Played? is an endless stream of game retrospectives. One a day, every day of the year, perhaps for all time.
1993 was the best year of all the years. I was 16, life was splendid, music was incredible, Doom and Day Of The Tentacle were released, what a time. And it was also the year of Ultima Underworld II: Labyrinth Of Worlds.
I feel like this is Looking Glass's forgotten game. The team that brought us System Shocks, Thiefs, and kinda-sorta Deus Ex, also dished up an absolutely extraordinary entry into the hit-n-miss world of Ultima. I never played the Ultima games because I was too young/stupid, but watched my dad play an awful lot, although even that wasn't enough for me to have had a clue that this picked up the story from the end of Ultima VII: The Black Gate.
You travelled from world to world in a groundbreakingly non-linear fashion, in your attempt to defeat the Guardian, in a world that was as lavishly constructed and smartly written as anything that extraordinary team turned their hand to. Which makes it such a shame that I can't find the patience to play it today, with its lack of mouse-look, and peculiarly clumsy interface. However, there's always the ridiculously underrated Arx Fatalis from Arkane, that was originally conceived as a sequel. And of course Underworld Ascendant to keep looking forward to.