Here Isn't Two Seconds Of DOOM Footage
Blink, miss it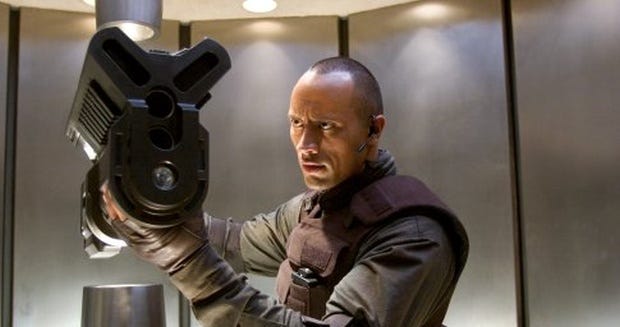 Bethesda has just sent us a link to a video showing literally two seconds of footage from the forthcoming DOOM, in which nothing happens. Two seconds. That's not an exaggeration. So confident are Bethesda in the frothing excitement for a fifth instalment in the series that they're putting this out as an "E3 teaser", with the expectation that we'll all dance for them. We'd suggest this confidence is somewhat misplaced, and so below you'll find some videos for some trailers for other cool stuff instead.
There's a new Muppets series coming this Autumn, and it looks brilliant!
Time Lapse looks like it could be great, and has The Flash's excellent Danielle Panabaker in it:
Here's the incredible 1986 trailer for The Labyrinth:
A LEGO Brickumentary looks like it could be lovely:
And, okay, this doesn't look cool, but it does look like the dumbest thing in the history of all time. FOX's The Frankenstein Code:
WHY DOES HE JUMP OUT OF THE WINDOW?