Heroes Of Newerth Is Free For A Bit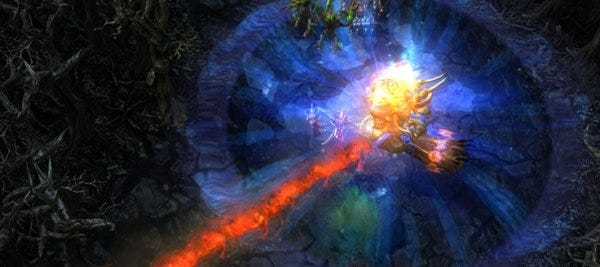 From today until the 22nd, to be precise. It's all to celebrate one year since the game's launch. A bit like a birthday, only a for a game, which had a long beta. This means that you can pay the hero-based multi-player teamplay combat arena thinga-game (did we ever actually ever get past the "DOTA-clone" name for these? Was it a MOBA? I am so tired) for nil pennies! I know how excited that makes you, so don't just sit there vibrating, go take a look at the website, where details of registration and downloads can be found, understood, and executed.
I played this a bunch last year. It was tough. I am a nood.