Hexed: Sorcery! Part 4 Delayed To Next Week
Not a long wait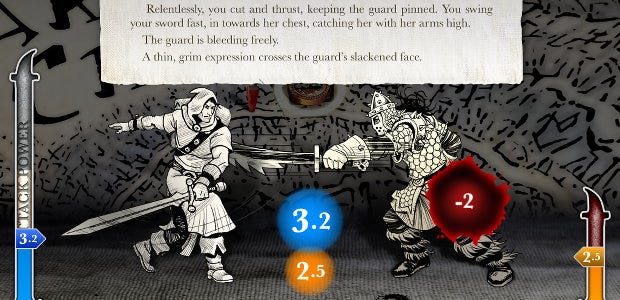 If you've been expecting to get home today and play the conclusion of Sorcery [official site], Inkle's adaptation of the Steve Jackson gamebooks, er, bad news. Inkle announced at short notice that Part 4 will be delayed by one week, to September 22nd. Still, this gives you a week to get your robes cleaned and prepare for a launch day feast of peeled grapes (spooky eyeballs), sticky spaghetti (icky worms), tapioca pearls (eyes of newt), and cocktails topped with dry ice.
They've had portents of something afoot in the world of pocket telephones, where Sorcery is also released, y'see. The delay was explained in an e-mail conjured into our inboxes:
"We originally announced a September 15 release date for Sorcery! Part 4. Following Apple's announcement that iOS 10 will launch in the same timeframe, inkle has decided to push the release by one week to give the game a fighting chance for visibility on the App Store. (This is a grand finale years in the making -- we don't want to have to compete with Apple's new operating system for attention!)"
As nice as it has to have these games on PC, and as fine as their ports are, even our John concedes "They're perfect mobile/tablet games, and find their most natural fit there." (Psst hey, the first three games are $0.99 in the App Store now.) But it is nice to have them here as well. September 22nd it is.