High Seas Concept: Picaroon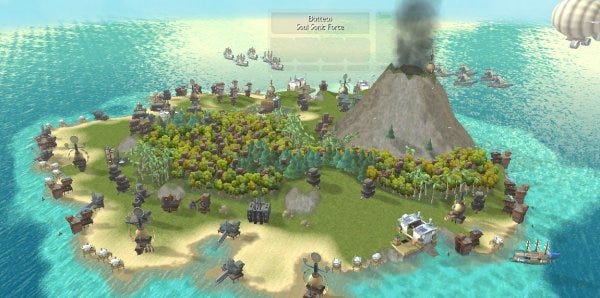 Nice Technology's free-to-play island-based MMORTS, Picaroon, is a something a bit different. It's s seafaring RTS, which in itself is a bit unusual, but it's also an MMO with an endgame. As I understand it, the game last two weeks at which time all players in the game face "the unique end-game… a huge battle where the skies go darker, the roulette wheels spin and giant, mammoth ships appear out of nowhere alongside submarines launching ancient nuclear tipped missiles…" Gosh.
Could be worth a look, anyway. It's otherwise as you might expect, with "decks" of additional abilities purchasable to make your game a bit easier, should you wish. Needless to say, there's a trailer below.