Hmmm: The Green Light Bundle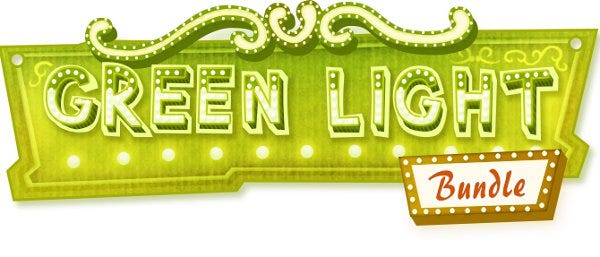 Steam Greenlight isn't perfect. Not by a long shot. It's still very much a work-in-progress, and - at the moment - it's making things harder on some developers than even the old, underdog unfriendly selection process used to. Valve has, however, made one thing abundantly clear: it wants developers to round up outside communities of their own and then take Greenlight by storm. Obviously, that's far easier said than done, but the Green Light Bundle is - if nothing else - an interesting attempt at making order out of chaos. Better still, it uses the 100 Percent Guaranteed Indie Game Solution To All Life Problems (Including Relationships And Spiders): "When in doubt, bundle."
In short, Green Light Bundle uses standard indie bundle tactics to draw attention to Greenlight listings. Simply spend whatever you want on a heap of games, and then - if you're feeling so inclined - upvote them on Greenlight. Or don't. That part's your call.
The full package is made up of rotating puzzler Pixel Blocked, third-person multiplayer shooter Omegladon, space puzzler Starlaxis, turn-based Cthuluer Call of Cthulhu: The Wasted Land, MMO Perpetuum, RTS RPG Dawn of Fantasy, retro action-adventure Oniken, and land-grabbing party game General Conflict. $1 gets you the first three, and the rest enter the picture once you make it into $5 territory.
As far as breaking loose of the Greenlight crowd's tangled grip goes, it's certainly among the better - if more basic - ideas I've seen. Plus, it gives people a chance to actually play what they're voting for and make informed decisions, so I'm all for that. Admittedly, this bundle is - at best - an extremely temporary solution to a much larger issue, but it's cool to see developers putting their heads (and games) together like this. It's inspiring, really. Never forget: we can overcome all problems with the power of teamwork bundles.