Have You Played... Hot Tin Roof: The Cat That Wore A Fedora?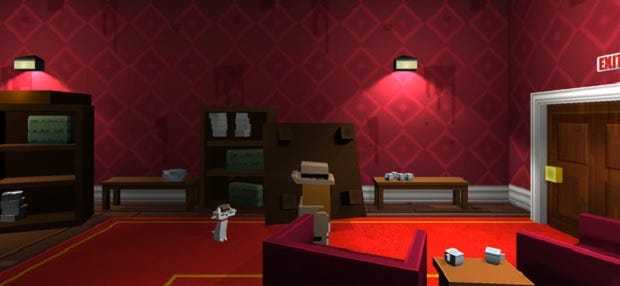 Have You Played? is an endless stream of game retrospectives. One a day, every day of the year, perhaps for all time.
How many games have made you laugh? Not a grin but a laugh. It doesn't have to be an uncontrollable bark - a gentle chuckle is fine - but I bet you can't think of all that many. Hot Tin Roof [official site] delighted me and made me laugh so many times.
Hot Tin Roof has plenty of jokes, with proper punchlines and everything, but it's the worldbuilding that consistently tickled my funnybone. It's the way that the idea of noir + cats isn't treated as inherently silly, or the way that the cats have an entire urban culture running parallel to that of the humans. It's the way the gun is a tool of logic and deduction rather than violence.
And what's most surprising is that Hot Tin Roof actually tells its story with a straight face, deadpanning all the way to the ending. It's a proper mystery, intrigued by the intricacies of the crime genre rather than resorting to the pie-hurling surrealist parody of a Jazzpunk or Airplane!
Sometimes it's good to see a pie striking its target right between the eyes. Sometimes it's good to see humour stitched directly into the fabric of a thing. Hot Tin Roof is for those times.