Back From The Dead: I Am Alive Finally Coming To PC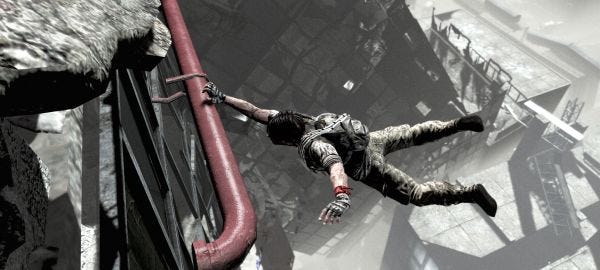 Remember when I Am Alive was first announced, and we were all like, "Man, I hope this is coming out for PC!" And then it vanished entirely. And then it reappeared and we were all like, "Man, I hope this is coming out for PC!". And then the developer said they weren't going to bother making it for PC, because "no one would buy it", and then accused all PC players of "bitching". And how we all huffed and kicked our heels and generally grumped about that? And then they said maybe it would come out on PC after all. And then silence. It came out on consoles in March this year, and nothing for us? Well, Ubisoft have just announced the game will indeed be appearing on their most feared platform after all - on the 13th September, just a scant six months later.
When it came out earlier in the year, it received an odd collection of reviews. A bunch in the 8s, another bunch in the 4s, with both groups agreeing it wasn't exactly an original take on the post-apocalyptic genre. But still, it looks awesome-cool, and having completely forgotten to get it on 360, I'm very interested to have a play by the time it reaches the mother-machine.
The PC version will apparently be enhanced, with improved resolutions and "graphics sharper than ever". They've also added in a couple of new modes: Easy offers infinite retries and an easier start to a tough game, and Replay lets you go back to any particular level and hunt down all its secrets. It'll cost £12 on Steam and Ubi's own Ubishop, as well as other unnamed digital distros.
We don't yet know which of Ubi's ragtag mob of DRM unsolutions it'll come with, but we've enquired. Meanwhile, here's the new trailer:
Erk - Ubi done messed up - new trailer coming soon.