The GTFO GTA Graphics Mod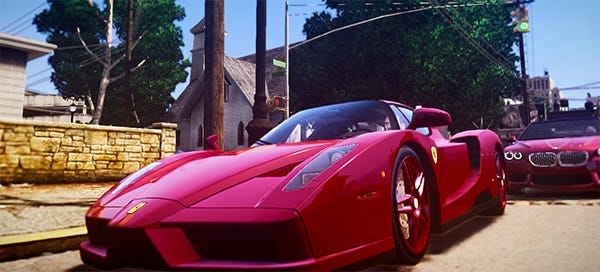 Today is a bad day not to already have sixteen gigabytes of Grand Theft Auto IV already installed on your hard drive. Why? Because if, like me, you don't you're going to have to wait half a day to download it before you can look at the following incredi-mod yourself. Can it possibly live up to this wonderful, beautiful video? I want to know - but I'm only 5 per cent into the download. And even when it's finished it probably won't run anyway. Noooo!


What iCEnhancer 1.2 primarily does it add new shader effects to the game, as well as various extra lighting effects. Much of this constitutes a compliation of existent mods from other creators, so props and stuff to them too. There are a great many other GTA IV graphics upgraders out there by the way, none of which I have tried, so don't presume this is the best of them just cos it's posted here. I just liked the video!
Apparently it doesn't work at all well on the later GTA IV patches, annoyingly - so if you have a way to revert yours to version 1.0.4.0 you're going to have a better time with this. Of course, my copy's via Steam, which always updates to the latest patch, so I'm screwed. Typical.