Indie Royale 3: Eufloria, Cthulhu, Runespell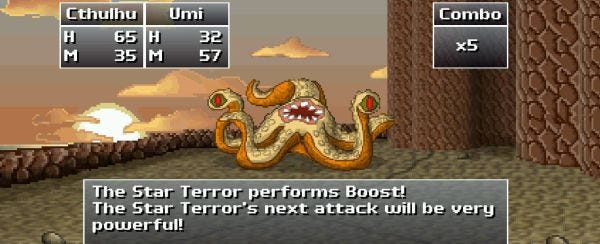 Too many indie sales! THERE ARE TOO MANY INDIE SALES. Some of us poor PC journalists need to have dinner you know, but noooooo, here comes another announcement about bargain-priced electronic entertainments of most excellent quality. Back to the internet with you, Meer! This time around, the good tidings of money-saving are the third Indie Royale collection, aka The Really Big Bundle, and it's a bit of a cracker.

The contents:
Runespell Overture
Eufloria (aka Dyson)
Really Big Sky
Cthulhu Saves The World
Breath of Death VII
Yours currently for as low as £2.56, but that minimum will rise as more people buy the pack. Or you could pay more than the minimum, and thus lower the price for other purchasers. In either case, get thee hither.
Also: "For this bundle, both already purchased blind pre-orders and those who drop the price during the bundle will also receive a bonus 'thank you' in the form of Fez composer Disasterpeace's chiptune concept music album 'Rise Of The Obsidian Interstellar'. (In addition, all Bundle buyers should check back towards the end of the bundle for further bonuses from the creators of the games included in this pack.)"