Gravitational Pull-Em-Up: Interplanetary Launches May 12
Space artillery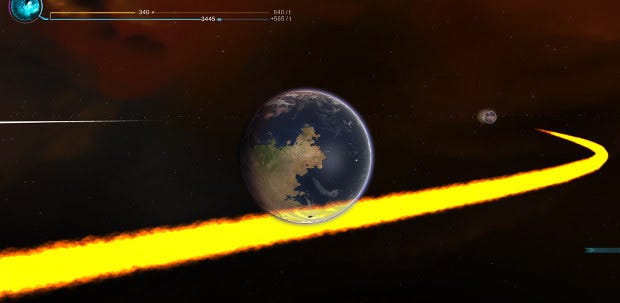 The last time we wrote about Interplanetary [official site] was two years ago when it first hit Steam Greenlight. On it's surface it's basically a game about hurling stuff into space, but as Graham said at the time it's more DEFCON by way of Universe Sandbox.
And it's come a hell of long way since 2013. The devs at TJR Games are just now introducing save games and match customization for Interplanetary's official launch on Tuesday, May 12th. You can check out the team's new trailer for a run-down on what you can expect for next week's release.
This is the sort of ridiculous, macho space-fantasy that I love. Develop a planet, then calculate your way through constantly shifting gravitational pulls so you can throw nukes at other planets, then grow a world of evil laboratories to research new and more potent lasers. As the trailer says, only one can remain so y'all look out for Planet Canada and her crazy fleets full of nuking power.