Itch.io's Halloween sale has some great spookings
Deals... to die for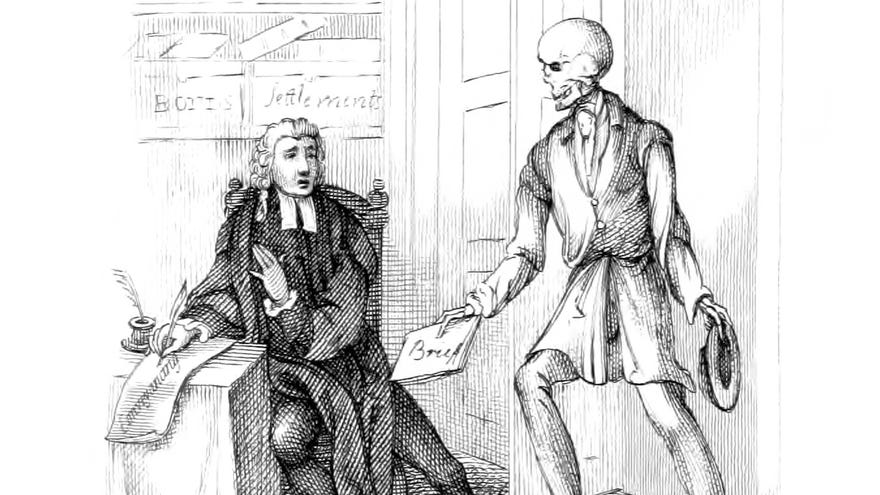 Sure, the Steam Halloween sale has some good spookings, but Itch is the store I always turn to for a fright. Its catalogue leans a little weirder, a little wilder, a little more personal - all of which I want in horror, and for Goth Christmas. So psst hey come on, follow me down this dark path through the trees and I'll recommend a few games from Itch's own Halloween sale that you (mostly) won't find on Steam. Expect eerie walks, hexy sports, and greedy skeletons.
Itch have curated their own discounted bundle for the Halloween sale, and loads of devs have put games on sale too (some spookier than others). This ends on Thursday, November 1st, so get in and get spooked sharpish.
Itch.io Selects Halloween Bundle - $11 (74% off)
I don't recognise half the games in this bundle, but I do know our former Adam (RPS in peace) adored comedy adventure The Darkside Detective. And I did always mean to get around to playing The Shrouded Isle, a game about leading a sacrificial cult on a lonely island, navigating the tricky political landscape by choosing sacrifices. Throw in the shmupping of Monolith, the witchy platforming of Witchway, and the challenge of communicating only with your one unbroken hand in Helping Hand and ah sure, that's an eclectic bundle but an interesting one.
As I keep telling you, god damn it, Paratopic is one of my favourite games of 2018. Explore a weird and bleak version of our world through three overlapping stories connected by Blendo-esque jump cuts. Meet strange people, see terrible things, let the darkness sink in.
Cross a post-apocalyptic landscape of monsters to learn about the greatest monster of all... gender. This visual novel is funny, charming, and thoughtful. I had trouble stopping playing to finish this post because I got too drawn into the delightful relationship between a shrivelled witchbeast and her girlfriend, a loudmouthed ball of maggots.
The lighter side of Goth Christmas is represented by this silly physics-driven game about manipulating a skeleton's arm to scoff down big breakfasts.
Walking Simulator A Month Club Vol. 1 - $2.50 (50% off)
Connor Sherlock makes many of my favourite walking simulators, complementing vast unearthly landscapes with moody soundtracks. Some feel lonely, eerie, and often hostile. Poke around strange structures on the surface of a comet flying through space, visit a space station, wander through a graveyard in the heart of a city, get lost in catacombs... this collection of sixteen walks goes some great places. The combination of music and landscape is delightful. I wrote more before.
You can also get this in the Spooky Walks bundle with Marginalia, which I'll talk about below.
Another spooky walk from Connor Sherlock, this time pairing with Cameron Kunzelman for a straightforward-ish scripted story. Walk through dark woods, where strange lights and ruins glow between the trees, uncovering two interweaving tracks of a story as we search for our missing brother. Pretty, pretty spooky, and of course pleasant to the ear. If you enjoy moody strolls but like a story to go with 'em, voila.
Honestly, just buy the Spooky Walks bundle to get this plus Walking Sim A Month Vol. 1 with a few extra pennies off. All good stuff.
Kitty Horrorshow's low-fi horrorhouse is the fourth-best horror game, according to our former Adam (RPS in peace). He said:
"The less said the better when it comes to Kitty Horrowshow's masterpiece, which uses elements of found footage and lo-fi visuals to create the only piece of horror fiction that has ever made me want to leave my own home and sleep in a hotel for the night.
It's short, though it has only just begun after the first playthrough, and I challenge anyone to play it in the dark, wearing headphones, alone. There are no sudden frights but if you're amenable to its particular sense of dread, Anatomy will actually steal sleep from you."
I fired it up just now, on this sunny afternoon, and am instantly uneasy again. Augh.
This wee game about a toddler tidying away their toys is so pleasantly unpleasant, visiting somewhere very familiar then adding something... wrong. Our former Adam (RPS in peace) wrote in his Bonbon review:
"Like Everybody's Gone To The Rapture, Bonbon invokes the everyday sights and sounds of a certain place at a certain time to great effect. As in the Rapture, this is a British period piece and from the first moments when you play in a fenced-in back garden while the sound of cars from the street and a nearby dog provide a sountrack, Bonbon reminded me of places I have been. It's the slight dirtiness of everything, from the faded texture of a carpet to the mud beneath the grass. Bonbon's home, and the voice of mummy shouting from indoors, is authentic."
I coveted so many of these toys when I was a kiddywinkle, and now they make me nervous.
Drift and walk through strange and sinister scenes and places. A curious audiovisual experience: part walking sim, part fixed cameras over landscapes and sculptures, accompanied by soundscapes. I mean to revisit it to get a handle on how I feel about it, so that's a good sign?
I've still not got to play this two-player local multiplayer... racing ballsport... thing... but I hear good things. If I mention it here, maybe a pal will see and say "Hey, Alice, we should play Witchball" and I will say "HECK YES WE SHOULD PLAY WITCHBALL."