It's Great When You're Crate: In Another Brothel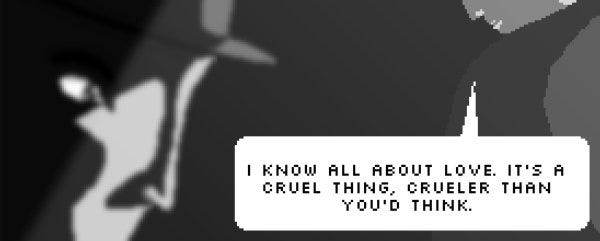 Reader Andreas Jörgensen writes to us about the game he's made. It's called "In Another Brothel", which clearly immediately got my attention (Being the one member of RPS who thought posting about Left 4 Head was a good idea. And don't go googling unless you're at home). Except it's not porny at all. It's actually a Noir-platformer with a physics basis. The idea being you have to rescue dames and get them to the exit. Via application of that great noir-staple of a gun that fires crates. Yes. Probably best to explain the game in a pictorial essay...

This is me solving a level:

This is me solving a later level:

This is me fucking up:

Once a crate is created, there's no way to get rid of it - while you can easily reset, I wonder if the game would be better with a way of sucking up crates you've lobbed. Also, the Noir-element is completely gratuitous, hence I have to applaud the sheer chutzpah of its inclusion. Anyway, you can get it from here - it's the last one on the list.