Parp parp! Roadtrip 'em up Jalopy rolls into Bulgaria
Roguelikelike road trip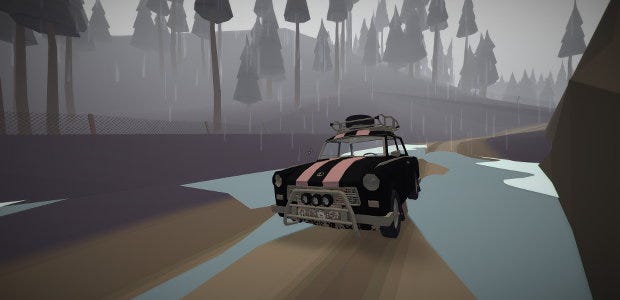 As Jalopy [official site] continues to trundle on through early access, the roguelikelike roadtrip 'em up has added Bulgaria in an opt-in beta. It's not perfect but if you fancy pootling over the holidays, it should see you right. Along with adding the twisty and hilly new land, the update adds different road conditions and different tyres to go with them, plus new hazards like oil spills, and pot holes.
The beta is more to test for crashes and save issues than to give folks a sneak peek but hey, it seems unlikely that it'll launch in full before The Industry shuts down for Crimble so this may be your best shot at Bulgaria for a while. If you want to try out the beta, follow the instructions at the bottom of the patch notes. Just be aware that it may be wonky. I mean, beyond the scrapes Pip keeps getting into.
Jalopy is still £9.99/12,99€/$12.99 on Steam Early Access.
I've seen Jalopy compared to My Summer Car a fair bit since the latter also hit early access but it seems a shame to reduce two quite different games to the same thing. Sure, they're both historic games about driving and fiddling with things, but My Summer Car is a wacky sandbox about a summer spent drunk rebuilding a car, getting drunk, and goofing off - read what Brendan made of it - while Jalopy is a quiet journey trundling ever onwards. Both of those are good things to be games.