Jamestown: Legend Of The Lost Colony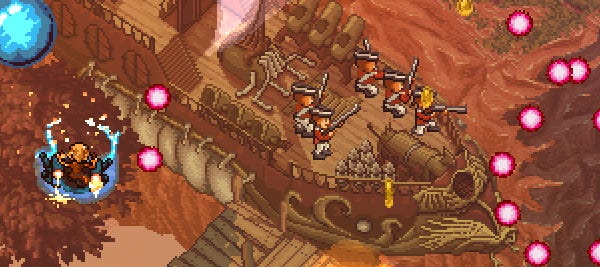 I'm going to go out on a limb and say that Jamestown, the upcoming indie co-op bullet hell shooter from Final Form games, has both the best setting and the best catchphrase ever. The setting: a 17th century British colonial Mars. As in, the planet Mars. The catchphrase: "Mars is waiting! Bring your friends!"
I think I'm in love. Check out the trailer after the jump, and many thanks to RPS reader Jim "The Last Biceps" Crawford for sending this in.

Look at that pixel art! That's the good stuff. It's been forever since I played a shmup properly, but this looks like it won't just hold my attention, it'll cradle it in both hands. Roll on Summer 2011.