Jurassic Farce: Dinosaur Zookeeper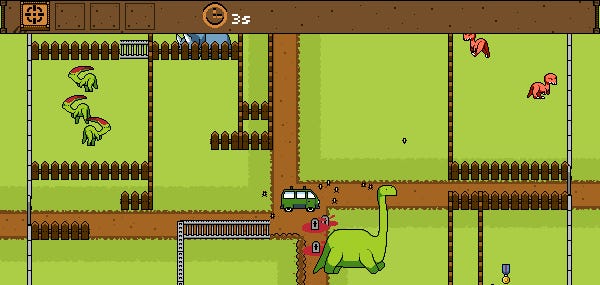 Every time I visit the IndieGames blog I am rewarded. Just look at this- Dinosaur Zookeeper, which I've just spent the last twenty minutes playing and/or laughing in horror at, is a game from (I gather) the developers of Super Crate Box that tasks you with running a dinosaur wildlife park. Remember everything that went wrong in Jurassic Park? OK, it's your job to make sure none of that happens. And you will fail.
Here are some tips: (1) Don't panic, your dinosaurs will do that for you, (2) The Triceratops is a bastard, and (3) It's literally not the end of the day if you lose a dinosaur or a visitor. Is that not the finest tips list for any game ever made? Now go play.