Keep Talking And No-MOD-y Explodes. Get It? Mods?
It's the bomb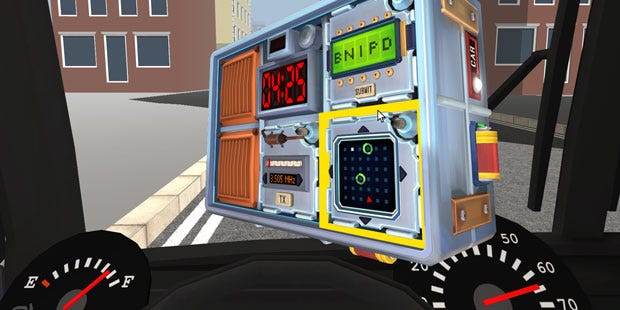 Bomb defusal co-op game Keep Talking and Nobody Explodes [official site] now has mod support so that fellow players can ramp up the difficulty, introduce custom nonsense and, I dunno, make bombs you can only defuse to the beat of Village People classics? I made that last one up but only to plant the idea in someone's head. Get on with it, modders!
But yeah, Steel Crate Games have announced the game now supports user-created mods and the Steam Workshop so players should be able to easily pick up mods like new modules, missions, a driveable bus you have to keep running at 50mph or faster (definitely not inspired by anything from popular culture, you understand) and a "massive 23-module double-bomb". Take a gander:
If you're interested in helping me fulfil the Village People idea, the modding kit is over on Github. If you want to pick up said mods, the Steam Workshop is here, or there's a Github listing here. Keep Talking is on sale on Steam now too, down to £7.25/9,89€/$9.89.
Here's a song for inspiration: