IGF 2016 Finalists Announced
A fine list of fab games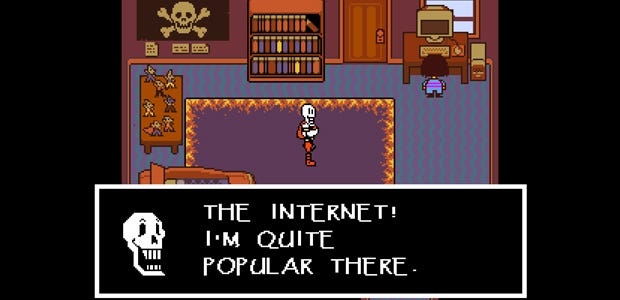 The Independent Games Festival turns up few surprises these days, and that's okay. The term 'indie games' is banned by my hypothetical RPS Style Guide as they're now so ubiquitous that they're just, well, video games [two words -hypothetical ed.], y'know? Heck, we ourselves have already implored you to play most of this year's IGF Finalists and Honorable Mentions, which were announced today. The IGF might not uncover a previously-unknown Next Big Thing, but it's a fine reminder of fine games.
So, The Big One! The finalists for the Seumas McNally Grand Prize are: subway-building strategy Mini Metro (Alec dug it); murderously tough RPG Darkest Dungeon (one of the best RPGs, sez us); FMV mystery Her Story (see Wot Adam Thought, and its entry in the RPS Advent calendar); co-op bomb-dispose 'em up Keep Talking & Nobody Explodes (read our antics, and its calendar entry); time-slowing FPS Superhot (Graham dug the beta and I'm 'flipping' stoked for it); and delightful RPG Undertale (which we also adore).
That's a good list of good games.
Cast your eye over the finalists and mentions in other categories to see many more fab games, many of which we've already told you are fab. It's nice when games are nice, and nicer when we can all play them now ourselves.
The winners will be announced on March 16th, during the Game Developers Conference.
I would really like if the IGF turned up a few more wild and weird surprises I'd never heard of, mind. I like surprises.
There are other reasons why I'd strike 'indie games' from RPS, albeit with allowances for specific uses, but I'll spare you my hypothetical wankings right now.
[Disclosure: by my count, I've dined with five folks on the list, two of them have crashed on the sofa, and for four years I lived with someone who chipped in on one nominee. That's too many people to tell anecdotes about, so you just get a plain old boring disclosure statement. Sorry.]