The Saga Continues: King Abandons 'Candy' TM In US
The King isn't dead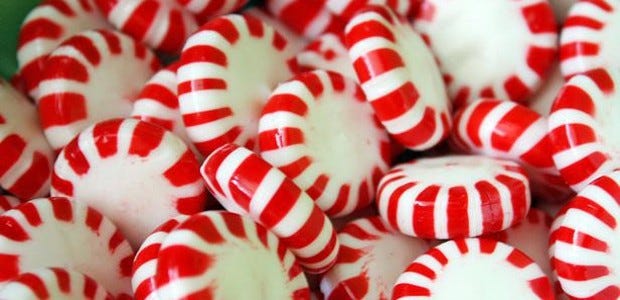 Well, this is a start, I suppose. A slow, lurching start akin to that of a belligerent old truck running on stagnant fuel and wildly outdated business practices, but it's still something. The long and short of it? Notorious Banner Saga pursuer King doesn't want to own the word "candy" anymore. In the US. In EU territories? Well, that's a different story. And it hasn't announced any sort of cease-fire in its war against those who dare wield the word "saga" to describe their games that apply the actual dictionary definition of "saga." Meanwhile, the trademark it's sticking with - "Candy Crusher" - is mired in further controversy. The Candy Saga, in other words, isn't over just yet.
In the wake of a formal application to have its claim on "candy" removed from the US Trademark Office, King issued the following statement:
"King has withdrawn its trademark application for Candy in the U.S., which we applied for in February 2013 before we acquired the early rights to Candy Crusher. Each market that King operates in is different with regard to IP. We feel that having the rights to Candy Crusher is the best option for protecting Candy Crush in the U.S. market. This does not affect our E.U. trademark for Candy and we continue to take all appropriate steps to protect our IP."
So the US side of the candy war is off, but King's still pursuing it elsewhere. On top of that, one indie developer recently alleged that King (candy) swiped the Candy Crusher trademark in order to block his game, CandySwipe - which came out two years before Candy Crush Saga - at the trademark office. "You are able to do this because only within the last month you purchased the rights to a game named Candy Crusher (which is nothing like CandySwipe or even Candy Crush Saga)," he wrote. "Good for you, you win. I hope you're happy taking the food out of my family's mouth when CandySwipe clearly existed well before Candy Crush Saga."
Candy Crusher was a match-three to-do released by a company called Ibis in 2009. You can see what it looks like here.
So that's the King situation for now. Still far too many loose ends, a good number of them extremely worrisome. We will poke various parties to see if anything's changed on other fronts. We'll let you know if we find anything out.