Kingmakers: Lionheart Expanded, Rebranded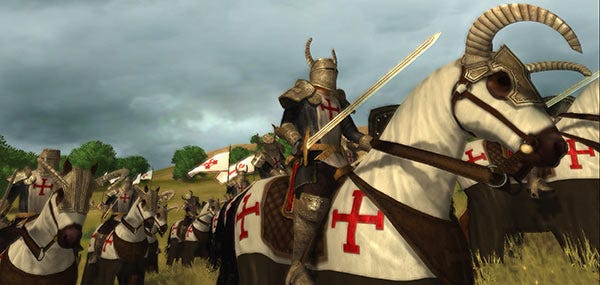 Paradox did a funny when announcing that historical strategy Lionheart: Kings' Crusade is to be renamed to simply The King's Crusade:
Richard The Lionheart, the leading historical figure in last year's immersive real-time strategy game Lionheart: Kings' Crusade, has undergone a name change. Explaining his decision, the legendary warrior said, "I just felt 'Richard The Lionheart' was a bit of a mouthful. I felt I wanted something a little snappier when the little people were addressing me. Therefore, from now on I shall be addressed simply as 'King'. It's short, easy to remember, and sums me up perfectly!"
Ha. The game is getting two expansions in early 2011. Arabian Nights will arrive on February 8th full of Saracen forces, the second expansion, Teutonic Knights, will be about Teutonic Knights and related Crusader stuff. No date on that, yet.