All Klei Games Free To Play On Steam This Weekend
Great games!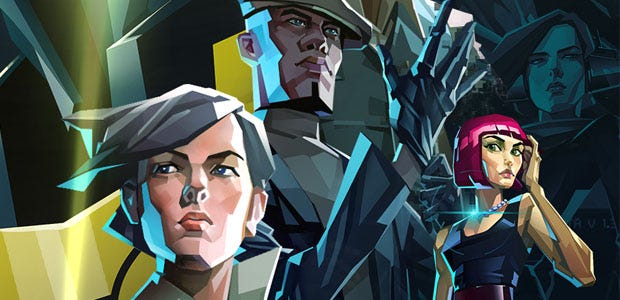 If you haven't been paying attention to Klei Entertainment's creations for the past few years, you're missing out on some of the best games in the world. This year's Invisible, Inc. [official site], recently expanded in fine style, might be the best turn-based game I've discovered since I joined the Chess Club all those years ago, and Mark of the Ninja is a completely different but almost equally brilliant rewrite of the stealth genre. All of the studio's games are free to play on Steam this weekend, starting right now, with discounts should you wish to buy them after having a taste.
The two mentioned above are the essential Klei. I can't shout loud enough about my love for Invisible, Inc.. Every time I play, I end up biting my knuckles and pacing around the room in between turns. It's as tense as anything else I've ever played and, though randomised, manages to create superb scenarios that put most hand-crafted levels to shame. If you haven't played it, that's what your doing this weekend and there will be a pop quiz on Monday morning so don't think you can spend your time listening to The Inkspots and tinkering with your toasters. I'll find out.
Mark of the Ninja is obviously cut from the same cloth as Invisible, Inc., as the art style and footstep echolocation make clear. It's a completely different garment though. Side-on stealth with a smattering of gadgets both low- and high-tech, and a brilliant method of communicating all essential information visually, without the need for UI clutter. That's free to play and you can buy it for £2.19! That is a preposterous price to pay for something so beautiful.
Then there's Don't Starve, the weird survival game that I fell in love with at the time of release. I've only played the Shank games briefly and haven't touched Eets Munchies at all. How many studios can claim two classics in their back catalogue though. And the exciting thing is, Klei seem to be making improvements from each game to the next.
The games are free to play until 1pm Pacific (that's 9pm UK time), while sales will continue until Monday.
If you're still reading this instead of playing Invisible, Inc. you are doing it wrong. All of it.